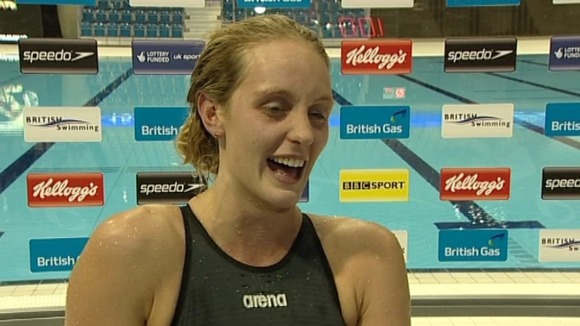 British record holder Fran Halsall swam the fastest 50m freestyle in the world this year on the final night of the British Swimming Championships.
Halsall clocked 24:13 seconds to seal her third Olympic qualification place, after 100 metres freestyle victory and 100 metres butterfly silver earlier in the week.
Fran Halsall says she could hardly believe how well she had done and it ended the week on a high:
I'll enjoy myself with a Krispy Kreme, a Nando's and a glass of Champagne."