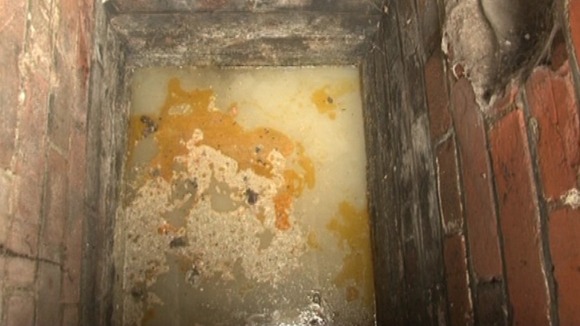 Burton-on-Trent is one of the worst towns in the region for blocked drains according to water company Severn Trent.
The firm have started an awareness campaign in the town to educate residents on what they're disposing of down their sinks and toilets.
The company says it spends £10 million each year cleaning out more than 700 kilometres of sewers which regularly become blocked.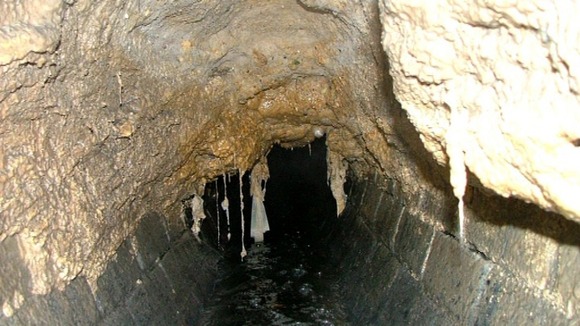 On average there are 22,000 blockages annually and the cost of unblocking the drains are passed back onto the customer.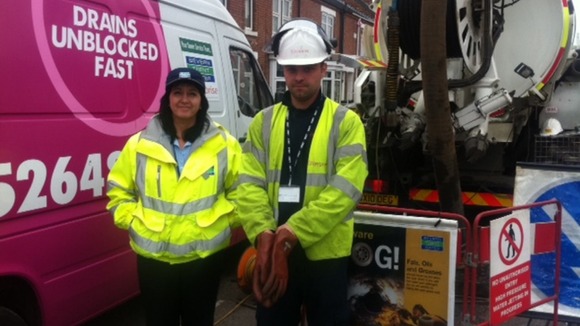 Today a sewer service team is clearing drains and customer liaison officers are making house calls to speak to people living in Burton.
Leaflets will also be delivered to community centres and posted to houses in the worst affected areas advising people what not to flush down the plughole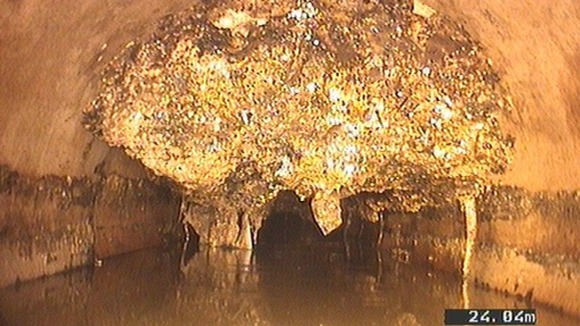 "We're handing out fat-traps to customers and encouraging them to go online and order their own fat-traps. We're also gathering information from our customers who are already preventing fats and greases going down their drains and getting them to share those ideas with neighbours".
– Joanne Morris, Severn Trent

Forty percent of blockages come from sanitary products and a fifth come from waste grease and fat from cooking.

Over time cooking fat collects and solidifies causing drains to block and in the worst case flood.
"A blocked sewer is, of course, inconvenient for our customers but if it leads to sewer flooding it can be extremely unpleasant and stressful. When blockages and sewer flooding are caused by misuse of sewers and drains, they can be completely avoided.
– Samantha Dalton, Severn Trent

Severn Trent have produced a list of the items which should not be put down the toilet or sink.
Sanitary products
Fat, oil, and grease -including butter, ghee, or frying oils
Cleansing wipes, baby wipes & facial wipes
Cotton buds & cotton wool
Tissues
Nappies
Kitchen roll
Condoms
Razors or needles
Medicine
Car oil, paint thinner or other chemicals
Bandages and plasters
Dental floss
Knickers & tights
Incontinence pads
The firm is also warning if a blockage happens in pipe work leading between a household and the main network, that the home owner will be liable to pay for the drains to be unblocked.
"Anything that gets stuck in the drain running from your home until it connects to Severn Trent's sewer is the homeowner's responsibility to repair and maintain, and unblocking, repairing, or replacing the waste pipe that runs from your home can be costly."
– Samantha Dalton, Severn Trent

Severn Trent are giving out free fat traps to help prevent blocked drains, and have more advice on the responsibility it is to look after which bit of sewer on its website.