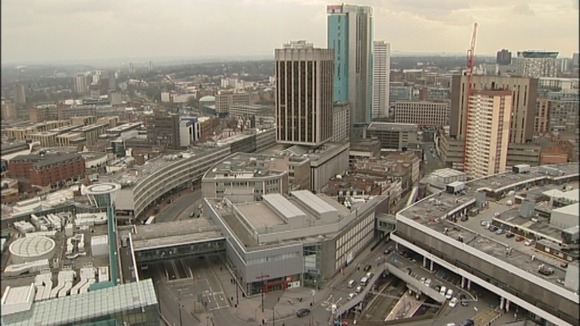 The firm have surveyed businesses across the UK to ask if they plan to take any new people on.
Manpower have asked if employers intend to hire workers over the next economic quarter.
Prospects for the unemployed are good in the East Midlands.
"The East Midlands has consistently performed well for the last three or four quarters and this quarter again we're predicting high levels of +10% for the East Midlands. I think what we're seeing here are some very strong organisations and companies consolidating what they do".
– Mark Cahill, Manpower

Although the outlook for the West Midlands hasn't improved dramatically, investment by large companies could mean more jobs in the future.
"If I look at the West Midlands I think there are pockets where we are seeing some decline but over all there is still some positive signs coming through. Look at JLR and investment they're making into the region. I think there are some positive signs as go through the rest of the year for the West Midlands. "
– Mark Cahill, Manpower