Anti-Phone Mast Protest
Residents protest after giant phone mast is erected outside their homes
by ITV Central News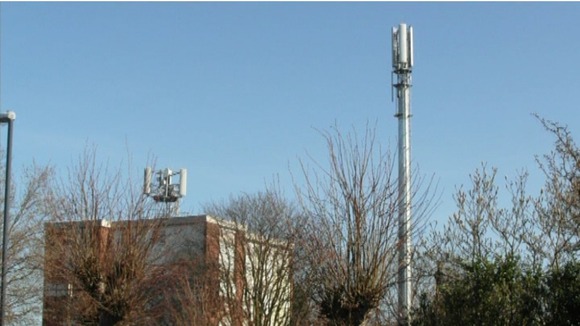 Residents in part of Alvaston in Derbyshire have formed an action group after a giant phone mast was erected outside their homes.
They claim the network operator doesn't have planning permission and the mast is an eyesore that poses a threat to their health.
But the mobile operator erecting the mast, Everything Everywhere, say they have followed proper procedures.
"Under emergency planning powers we have erected the temporary mast in order to maintain the high level of service and coverage for our customers in the area.

Planning permission for a further temporary period of 3 years is also being sought in order to continue to provide mobile coverage to the local residents and businesses whilst alternative permanent arrangements can be organised so as to allow the temporary mast to be removed.

With regards concerns about the health implications relating to masts, we would seek to reassure members of the public that scientific reviews carried out around the world have not found adverse health effects caused by mobile phone base stations operating within the international health and safety guidelines."
– EVERYTHING EVERYWHERE SPOKESPERSON