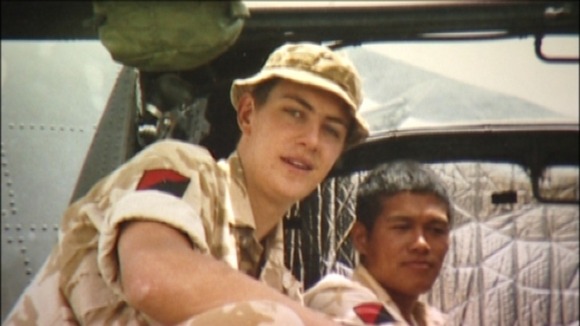 The family of a soldier found hanged at his home says he was unable cope to with life after serving in Afghanistan and feel let down by the Ministry of Defence.
The family of Private Lee Bonsall from Warsop says he was suffering from post-traumatic stress disorder, caused in part by the loss of his friend Private Andrew Cutts, who he served alongside in the Royal Logistics Corps
When he was in the Army he received no help, no counselling. And I do know that when he came out of the Army he had no help. There should be something out there for veterans to be able to express themselves with. But they're taught to be so hard...they can't do it.
– Serena Bosnall, Lee's widow

After his friends death, Private Bonsall went absent without leave and took an over dose of painkillers. He ended up serving three weeks in a military prison and was discharged from the Army. Family and friends say he was never the same again.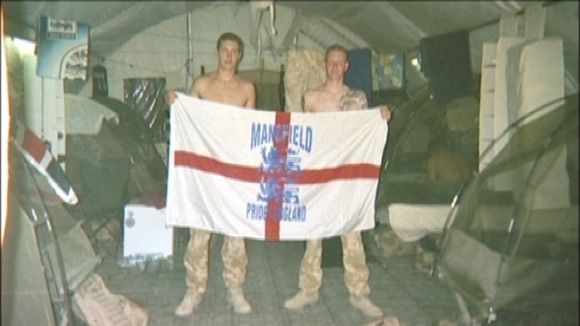 He'd do strange things and it was always to do with the Army.
– Karen Bosnall, Lee's mother

The Ministry of Defence told ITV News that it won't discuss individual cases like that of Lee Bonsall.
The mental health of service personnel is a top priority and we have robust systems in place to identify and treat those with mental health issues.
– Ministry of Defence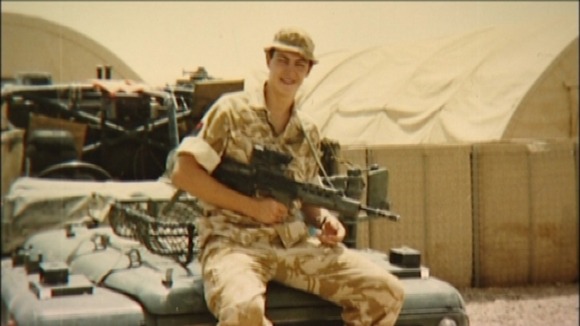 I'm not trying to apportion blame. That's not going to bring him back. But if we can get these answers and they do put things in place and if it helps one more person I'm happy. I've lost my husband. His mum and dad have lost their son and their family have lost a beautiful family member. We are lost without him.
– Serena Bosnall, Lee's widow