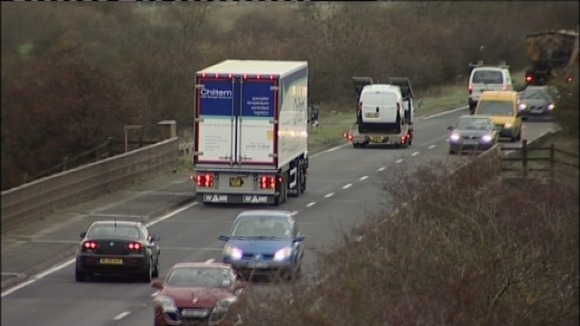 Major roads in England could be run by private firms, in new plans set out today by the Prime Minister, to boost infrastructure.
David Cameron is calling for an investigation into the ownership and funding of roads.
Tolls for new roads are just one of the options being discussed, with the A14 in Northamptonshire listed as one of the examples.
"We need to look at innovative approaches to the funding of our national roads - to increase investment to reduce congestion. Road tolling is one option – but we are only considering this for new, not existing, capacity. For example, we're looking at how improvements to the A14 could be part funded through tolling."
– David Cameron, according to pre-released extracts from the speech.

Mr Cameron is expected to say that more work is needed to relieve gridlock, warning that the UK is getting left behind international competitors because of a failure of finance, vision and nerve over the last few decades.