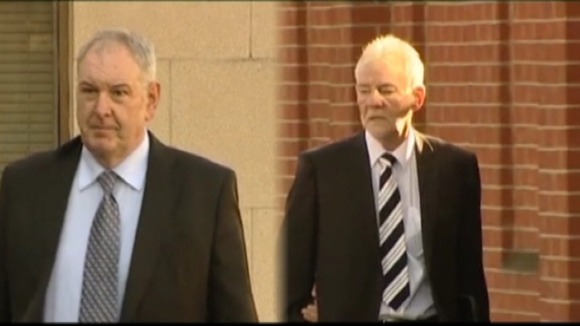 The former president and general secretary of the Union of Democratic Mineworkers are accused of stealing from a miners' charity.
The prosecution told a jury at Nottingham Crown Court that Neil Greatrex and Mick Stevens stole almost £150,000 by billing the care home in Nottinghamshire for work done on their own properties.
The court heard that Mr Greatrex and Mr Stevens got contracters to send invoices to a care home for injured miners owned by the UDM - Nottinghamshire Miners Home.
This was a sophisticated attempt by these two men to steal the best part of #150,000 from a charity whose assets they should have been safeguarding and protecting.
– Martin Hurst, Prosecuting

Mr Greatrex from Stanley near Teversal and Mr Stevens, from Newark, both deny 14 counts of theft. The case continues.