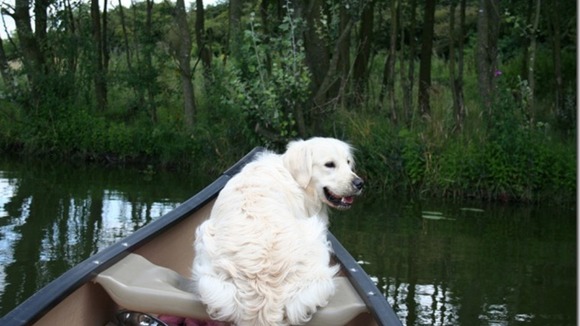 Henry Kellie from Lubenham in Market Harborough posted the video of six-year-old Tom sliding down the helter-skelter at his local park last Thursday.
Since then, the clip has been viewed more than 100,000 times in a week.
This video is by Mr Paddlepower and was taken from YouTube.
Dawn Moore, who runs the Coach and Horses pub across from the park, said Mr Kellie was shocked at the amount of people who had clicked on to view the amusing video.
"He said he had gone up the helter-skelter to get a better view of the countryside when Tom followed him up. When he slid down the slide to get down, Tom followed. Since then, he can't get him away from it during walks."
– Dawn Moore, Coach and Horses Pub

Mr Kellie said he could not believe how popular the video had become.