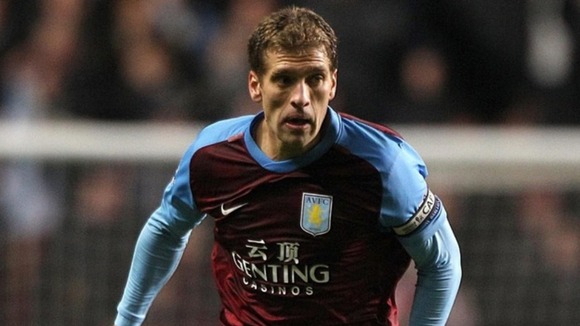 The Aston Villa board has announced the club's long-standing captain Stiliyan Petrov has been diagnosed with Acute Leukaemia.
A statement on the club's website reads: "Stiliyan developed a fever following the Arsenal game last Saturday and subsequently underwent tests conducted by Dr Ian McGuinness. Haematology experts confirmed the diagnosis today."
It added: "Stiliyan is cherished by many and he will get from Villa every ounce of love and support that we have to help bring this to a positive conclusion."
The footballing world has pledged support for Stiliyan Petrov on Twitter:
"In shock about Stiliyan Petrov acute leukaemia but we are all here for him and his family. Please God he makes a full recovery.#prayforstan"
– SHAY GIVEN ON TWITTER
"Terribly sad to hear that Stiliyan Petrov the Aston Villa Captain has been diagnosed with Leukaemia. Thoughts are with him and his family."
– GARY LINEKER ON TWITTER
"Terrible news about Stylian Petrov's illness. Best wishes go out to him and his family. Praying he can make a full recovery. #prayforstan"
– TITUS BRAMBLE ON TWITTER