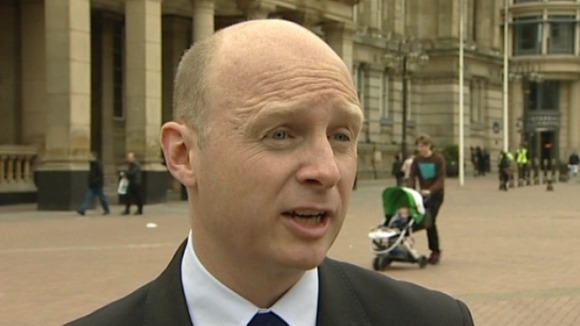 Liam Byrne the Birmingham Hodge Hill MP is to resign from the Shadow Cabinet to stand for mayor in Birmingham.
The Shadow Work and Pensions Secretary will quit Ed Miliband's frontbench team if Birmingham votes yes in May's referendum on having an elected mayor.
"I talked it overwith my leader, Ed Miliband, on Sunday, and he said go for it.

We agreed that if there was a yes vote in May, I would step down from the Shadow Cabinet to fight to become the first Labour mayor of Birmingham.

I'm grateful to him, for his faith in me, and for his support for Birmingham."
– Liam Byrne, Birmingham MP

Labour Group Leader Sir Albert Bore will also be joining Byrne's team.
"I had previously intended to stand myself but I now want to join up Liam Byrne and work for Liam's election as Birmingham's first elected mayor.

He will make a great elected mayor."
– Sir Albert Bore

Byrne said he plans to do everything he can to win back Europe's biggest authority for Labour, to secure a Yes vote in the Mayoral referendum, and then to fight for the Labour nomination.

The full report with Mark Gough: