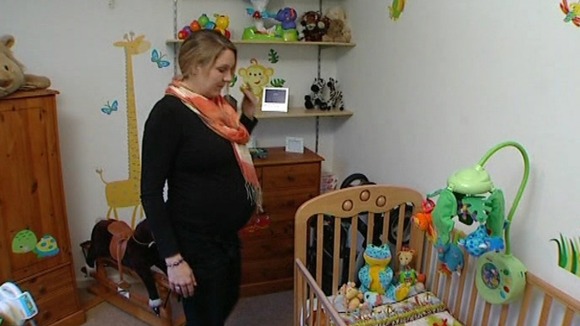 Victoria Ratheram, 28, who is eight months pregnant, was attacked in her home in Wollerton, near Market Drayton.
The gang threatened to hurt her and her pet dogs if she did not do as she was told as they searched her home for money.
"They were very scary and it was traumatic.

"I am eight months pregnant. I had my three-year-old with me and they tied me to a kitchen chair.

"Luckily my son is not traumatised by it, the men told him it was a game.
A neighbour's daughter found her and untied her. Victoria was one of three people attacked by the gang.