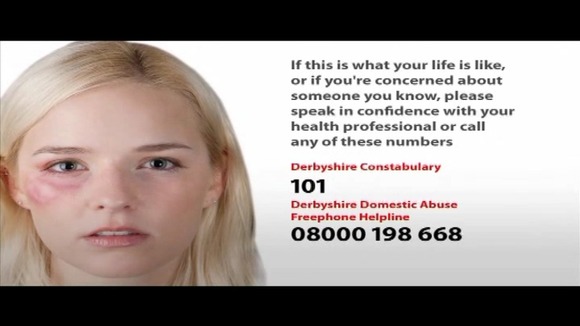 A DVD to raise awareness of Domestic Violence has been released by Derbyshire police and its' partners.
Police say they hope it will encourage the friends and family of victims to speak out and report the abuse.
The DVD will be distributed to local councils, health services and will be shown in public ares such as GP surgeries.
In Derbyshire there have been three suspected domestic murders in the last year.
During recent years the force has improved its standard of investigation and victim care. Its aim is to take positive action to protect people and save lives. This means making arrests whenever possible.
Anyone who is a victim of domestic violence can ring the police on 101 or the Derbyshire Domestic Abuse free helpline on 0800 0198 668 for help or advice.
"It is really important that victims of domestic abuse realise that there is help for them and that the police and other partner agencies are supportive."
– Derbyshire Police

If you want to talk about an abusive situation you may be in, call the Derbyshire Domestic Abuse Freephone Helpline on 08000 198 668