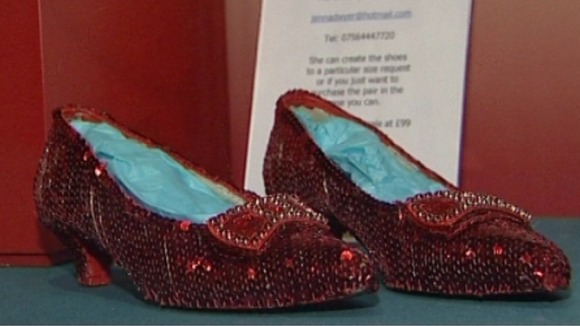 The dust sheets have finally been taken off the world's largest collection of shoes. There are over 50,000 of them at Northampton Museum- some of them dating back to 1000BC.
The museum has just had a major revamp and now visitors can see two new galleries showing the history of shoe-making and how shoe fashions have changed through the ages.
Some of the most iconic shoes in the world are on display at the museum- from Margot Fonteyn's ballet points to the Vivienne Westwoods that saw Naomi Campball to take a tumble.
One of their most famous pairs are Queen Victoria's wedding shoes, worn in 1840 at her marriage to Prince Albert.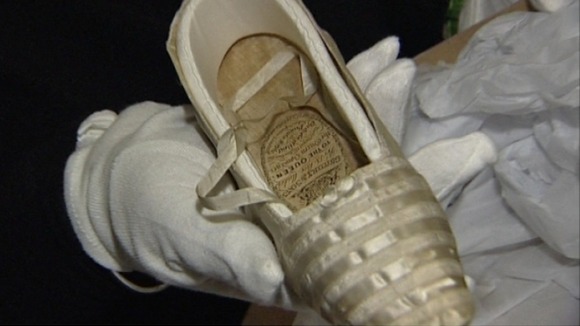 The curator at the museum, Rebecca Shawcross, says "They are quite simple, they've just got ribbon decoration on them. We have all the paperwork to say they were worn by Queen Victoria, but very similar shoes were worn by ladies at that time"
Northampton is famous for its boot and shoe industry and the collection here has been given designated status by the museum's Libraries and Archives Council, in recognition of its international importance.
Brandon Eldred from Northampton Borough Council says:
"We still have some great designers and great makers in this town. Crocket and Jones, Churches shoes, Geoffrey West, just to name a few, so we're still competing in the market"
The collection is by no means complete. They are still buying and receiving donations from all over the world.
"That is one of the most exciting things - you don't know what's coming through the door. You get a call and go down to see something and think 'wow, that's amazing and interesting'.

Other times, you think 'oh no, not another cobbler's last', but you never know what people will bring in"
– Rebecca Shawcross, Northampton Museum