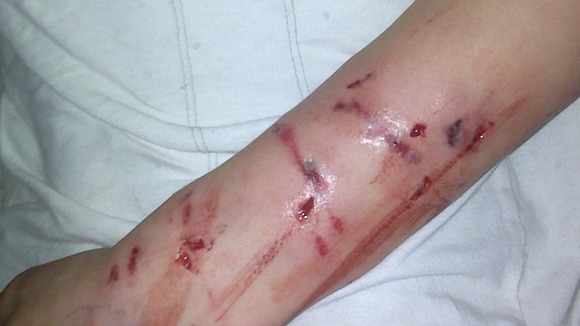 The teenager was playing football at the junction of Glenton Street and Star Road in Peterborough when the dog, possibly a black Staffordshire Bull Terrier, struck.
Despite being muzzled, the animal managed to bite the boy several times on his leg and forearm.
"The images of the injuries caused to the boy show the severity of the attack and I would urge anyone with any information about the dog and who owns it to call police."
– PC Dave Newnes, Cambridgeshire Police