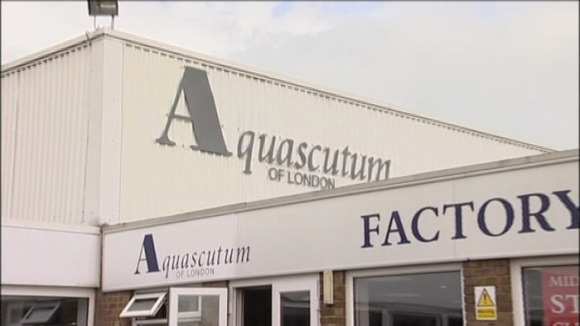 Administrators have successfully sold the clothing brand Aquascutum.
The 160 year old firm 16 concessions and three high street stores, as well as a factory in Corby.
It is not yet clear how the sale will affect staff in the Midlands.
"We are delighted to announce the sale of Aquascutum, safeguarding the jobs of over 100 employees and the presence of the iconic Aquascutum brand in the UK."We hope that under new ownership the Aquascutum brand and business will have the best opportunity of success and growth both in the UK and worldwide."
– Geoff Rowley, Joint Adinistrator

Aquascutum was founded in 1851 by tailor John Emary.

It was named after the Latin for water shield after it developed the first waterproof wool.

Lady Thatcher, Humphrey Bogart and Cary Grant are just some of the famous names that have worn the Aquascutum label.