Roy Hodgson Look-a-like
Spot the difference? Roy Hodgson look-a-like says resemblance is 'extraordinary'
by ITV Central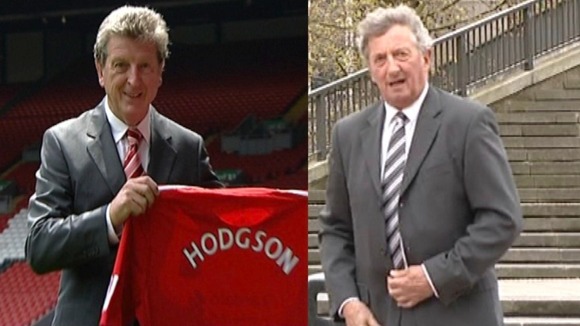 It's not unusual for Birmingham solicitor Neil Maybury to get stopped in the street... in the pub... or even on the bus for that matter.
And it's all down to a striking resemblance he bears to West Bromwich Albion, and recently appointed England manager, Roy Hodgson.
First noticed by his son five years ago, Neil says:
"This all started five years ago when my elder son rang me up and said 'Dad, I didn't know you managed a football team!'"
– Neil Maybury, Roy Hodgson look-a-like

At the time, Hodgson had just been appointed manager of Fulham.

Since then Neil says people have continued to comment on the resemblance.

Eventually in 2009, Neil wrote to Roy and enclosed a photograph, asking if he saw the resemblance - and whether they should meet up.

Amazingly Roy replied and said the next time he was in Birmingham they should do just that.

The two met when Fulham played Neil's team, Aston Villa, in October that year.

Neil says that since discovering his resemblance to Hodgson, his life has changed.

He thinks the similarity is extraordinary!