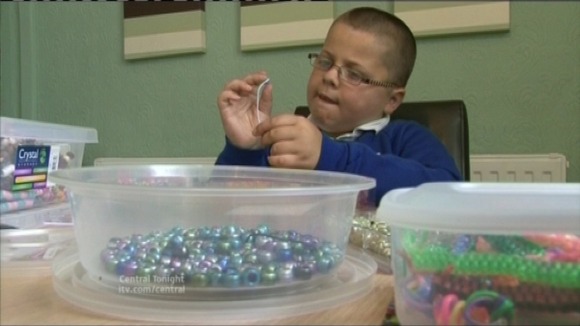 Cyclists are hoping to raise more than £10,000 for charity, in memory of Harry Moseley.
Harry Moseley was 11 years old. He managed to raise more than £500,0000 for Cancer Research UK before dying from a brain tumour.
Now, a 100 mile cycle ride will be completed in his name.
The ride will start out from Blakenhale School, in Sheldon, where Harry was a pupil and finish at Wembley Stadium in London.
Harry's mother Georgie and his brother Louis, who is 15, will take part alongside former Birmingham City footballer Michael Johnson.
"We are all amateurs at cycling - some of us didn't even own a bike until this challenge - so it is not a race. It's purely about achieving the goal of fundraising and raising awareness about brain tumours so that we can continue the work that Harry started."
– Race co-founder Brian Bennett

The event will be followed tomorrow by Freeradio's Walk for Harry, a 26-mile walk around Birmingham which will raise money for Birmingham's Children's Hospital and the Acorns Children's Hospice in Selly Oak.

Anyone that wants to support Cycling for Harry can visit www.cyclingforharry.co.uk