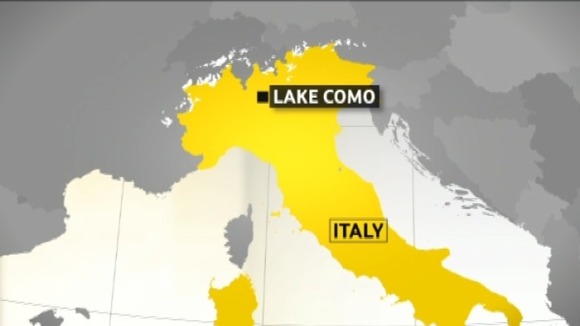 Police say a body discovered in an Italian river is suspected to be that of 46 year old Derby holidaymaker Glenys Turner who disappeared seven months ago.
Hotel staff raised the alarm after Glenys, who was last seen walking near Lake Como in October, had not slept in her bed for three days.
An extensive search by the mountain rescue team involving dogs and a helicopter, was eventually called off when no trace could be found of Ms Turner in the hills of Griante on the western shores of the lake.
A local fisherman notified authorities after spotting the body which was then pulled from the river by mountain rescue teams.
Glenys Turner was travelling alone on a weeks break, staying at the three star Grand Hotel Britannia. Staff at the hotel reported that she had enquired about a trail leading from the town to a chapel, a well known beauty spot 600 ft high.
"The body was spotted by a fisherman who called us but we had to get the mountain rescue teams involved because the location was in very difficult terrain. The body was in a very advanced state of decomposition and even though a bag was also recovered there were no documents inside.

"She was wearing a bracelet from the Grand Hotel Britannia which is where Glenys Turner was staying at the time she went missing and there are no other people missing from that hotel so we are fairly confident it is her.

"However until we have a positive match through DNA records then we cannot officially confirm that it is her. If it is her then it looks like she slipped and fell into the river and her body became wedged somewhere and then came away."
– Carabinieri police official Gaspare Pupella

The foreign office confirmed Italian police were continuing to investigate the disappearance of a British national in the Lake Como area.