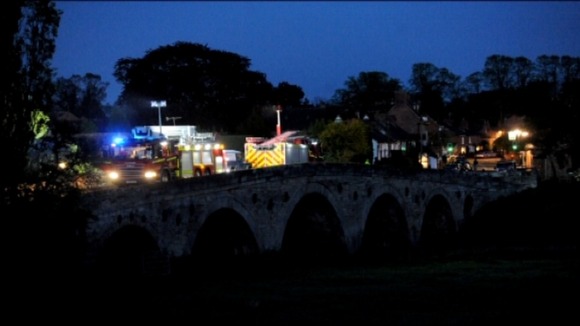 Family and friends are sharing their grief following the death of a father and son at the weekend.
Julian Mynott, 42, was rowing on the River Avon near Warwick with his three-year-old son Freddie and two other children.
It is thought their small motorised boat went over a three-metre high weir and capsized in the river close to the family home in Barford.
Both father and son were pronounced dead at the scene after Freddie was pulled from the water at about 8.30pm on Saturday.
Mr Mynott was found shortly after 10pm.
"My sister-in-law is going through hell...it's an absolutely tragedy. Julian loved his kids and he was the best father in the world. He would not have left the river until he found his son."
– STEPHANIE SKUDDER, SISTER OF JULIAN MYNOTT

The two other children are being treated in hospital and one is said to be in a serious but stable condition.

West Midlands Ambulance Service said emergency services were first called around 5.35pm and two children were pulled from the water prior to the arrival of the ambulance service.