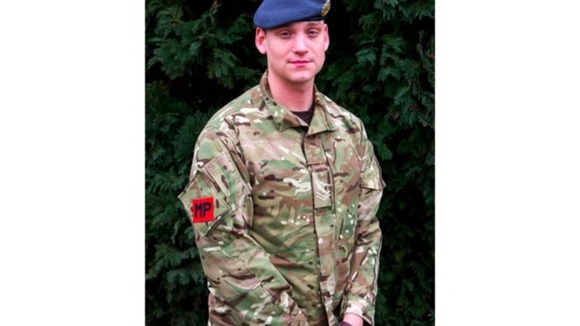 A soldier from the Midlands has been shot and killed in Afghanistan.
25 year old Corporal Brent John McCarthy from Telford was one of two soldiers attacked by men wearing Afghan Police uniform.
His family today have said that life will never be the same - and he will always be a hero.
When he died he was protecting a meeting at police headquarters in Helmand Province.
Born into a service family in Germany his family moved to Telford - which he called home for most of his life.
He joined the RAF in 2008 and was described by his commanding officer as extremely popular and hugely respected.
His family today paid tribute to him with a statement:
"Brent was a loving sensitive young man... and had the whole world in front of him.

"He loved his family dearly and will always be a hero to his niece.

"Life will never be the same for any of us."
– Family of Corporal Brent John McCarthy

In 2009 another soldier from the Midlands was killed in this way.

Corporal Nicholas Webster-Smith from Northamptonshire was one of five soldiers killed by an Afghan officer they were helping to train.

Today another Midlands family mourning the loss of a serviceman killed on duty - questions now to be asked about why and how members of Afghan's security forces are turning on their so called allies.