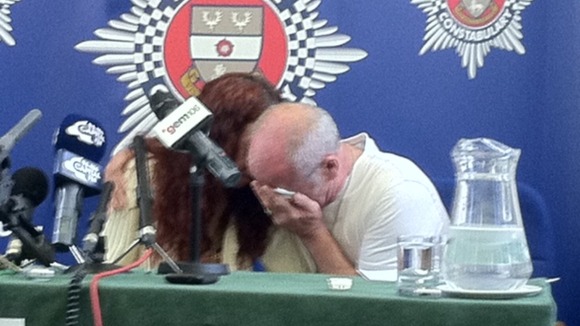 Mick and Mairead Philpott addressed the media today following a house fire that killed six of their children.
Derbyshire Police today confirmed that the fire was started deliberately.
Post mortem examinations have shown that all six youngsters died as a result of smoke inhalation.
Mr and Ms Philpott were visibly distressed, but they wanted to express their gratitude to emergency services that responded to their call.
"We want to thank the firemen, the police, the ambulances, the doctors and nurses who tried to save our children, but couldn't."
– Father, Mick Philpott

Mr Philpott also revealed that the family plan to donate Duwayne Philpott's organs to help another child.

"That makes us happy and it takes a bit of the pain away," said Mr Philpott

"We grew up in a community that's been through a lot of problems with violence and to see this community come together like it has, it's too overwhelming.

"Those poor gentlemen from the fire brigade, who saw what we saw - my heart goes out to them."

Anyone with information should contact the police on 101, Crimestoppers on 0800 555 111 or email appeals@derbyshire.pnn.police.uk