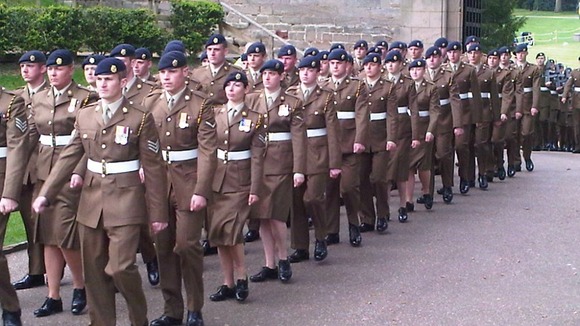 200 servicemen and women will be given Freedom of Warwick today.
The ceremony will be held at Warwick Castle, where up to 2,000 local people are expected to attend.
The commemoration will include a parade led by the Band of the Royal Marines from Warwick Castle's Pageant Field to The Castle Courtyard, where medals will be presented to each of the servicemen and women.
"Warwick Castle, with its thousand years of history, is the fitting location for our community to honour the commitment of our brave servicemen and women. The event really is history in the making and will bring local people together at the Castle to demonstrate our appreciation and respect for those who face danger to protect us."
– Tim Harrison-Jones, Warwick Castle General Manager said:

The last time a group was given Freedom of the Town was in the 1960s when the Royal Regiment of Fusiliers received the honour.