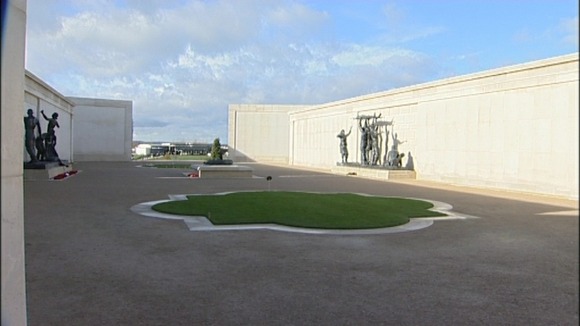 A national memorial to the memory of rail workers will be unveiled today at the National Memorial Arboretum in Staffordshire.
Honouring the lives of railway workers over the last 150 years, it will take the form of a locomotive, carved in black granite.
The memorial celebrates the achievements of the workers from the 19th Centrury right the way through to the present day.
"A national memorial to the memory of rail workers is long overdue. Whilst many lives have been lost in times of conflict over the years this memorial recognises much more than that. It is also to the memory of those killed in the construction of the railway, those who have lost their lives subsequently in tragic accidents and moreover to all those who have worked to provide the railway we enjoy today and for those who will take the Industry forward in the future."
– Sam Reed, Vice President of the British Transport Pensioners Federation (BTPF)

The British Transport Pensioners Federation have been instrumental in making this memorial happen and have raised £50,000 from individuals and industry partners.

Sir Bob Reid, former chairman of British Rail, accompanied by Ian Dudson, Lord-Lieutenant of Staffordshire, will undertake the actual dedication and unveiling today.