A kitten that got her head stuck in a car wheel has been freed by RSPCA staff in Birmingham.
The ten-week-old kitten was found in a shed with her head wedged in a wheel after the homeowner heard her cries for help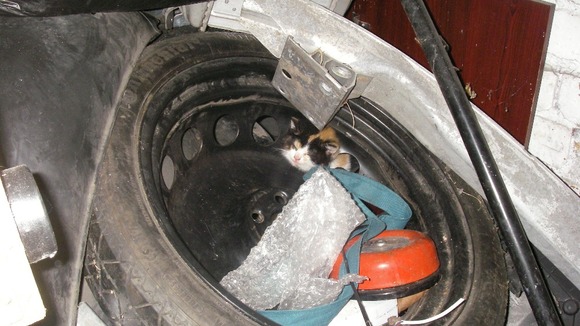 The kitten, named Alloy by staff at the RSCPA, and her siblings were born to a feral cat in a garden shed in Medlicott Road, Birmingham.
"I tried to free Alloy at the scene using margarine but it was impossible so I knew I was going to need help. I took her to Birmingham Animal Hospital where after about one hour we finally managed to get her free using KY jelly.

"I did at one point think I was going to have to take the tyre to the fire service so Alloy could be cut free so it was such a relief when she was successfully freed."
– Herchran Boal, RSPCA inspector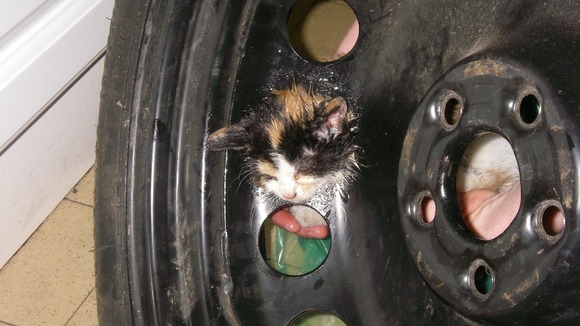 The ten-week-old kitten is now recovering in isolation at RSPCA Birmingham Animal Hospital where she is receiving treatment for her eyes.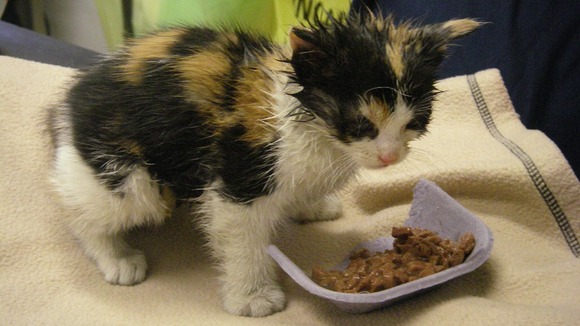 If you have a feral cat in your garden that has kittens I would ask people to please check for hazards and remove potentially dangerous substances and hazards. Kittens arenaturally curious animals and they will explore as Alloy did."
– Herchran Boal, RSPCA inspector