In Other News...
Appeal for information after a litter of puppies abandoned in Worcestershire.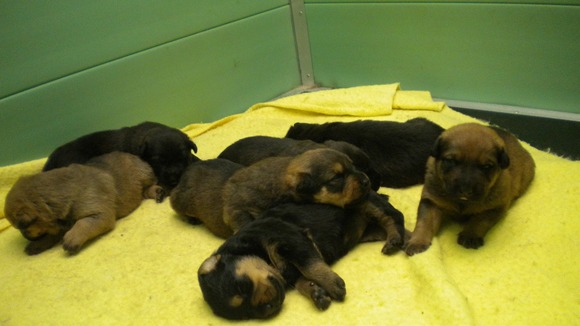 A litter of puppies only 10-days old have been dumped in a by an industrial estate in Hampton Lovett near Kidderminster.
They were found along with their mother by members of the public.
The mother is a german shepherd cross. A 10-month old male bull mastiff cross was also found.
They're now seeking new homes for all dogs.
If you'd like to offer them a home contact the RSPCA on 01527 881395.
You can also donate money through their website.
It's heart wrenching to see defenceless young animals abandoned. They were found huddled against the cold with their mother. We are appealing to anyone that might have any information on this to come forward in absolute confidence, because abandonment and causing undue suffering to animals is not just cruel, it's an offence that we will seek to enforce where possible.
– Pip Singleton, Dog warden for Worcestershire Regulatory Services