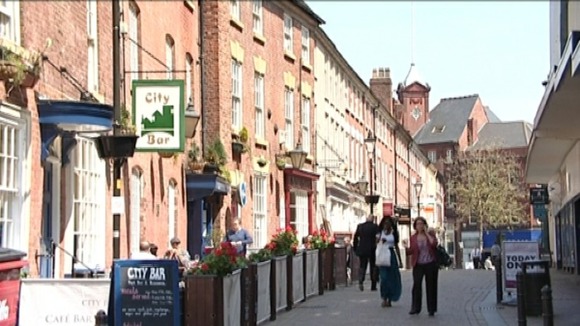 Wolverhampton is one of 12 towns in the UK to have been selected for the Portas Pilot, beating 278 other locations.
The win means Wolverhampton City Centre will receive £100,000 of funding from the Department for Communities and Local Government to bring empty shops back to life with the advice of retail guru Mary Portas.
The successful bid has been lead by WV One, the city centre company, and supported by Wolverhampton City Council. The Town Team also includes the University, College, Voluntary Sector Council, Access2Business, The Haven, Wolverhampton Business Solutions Centre and local property owners.
"We are delighted to receive the funding and will be putting this to good use to tackle our empty shops. The whole city's been behind this bid with 43 letters of support from property owners, major retailers, business support organisations, MPs and many others. I think that goodwill and our innovative and deliverable ideas won the day."
– Kim Gilmour, Operations Director for WV One

The Portas Pilot scheme was dreamt up by Mary Portas following her 'High Street Review', in which she explored ways to boost businesses in town's across the UK.

Each town wishing to apply was required to submit a video, demonstrating why they should win the bid. Wolverhampton's submission can be viewed here.