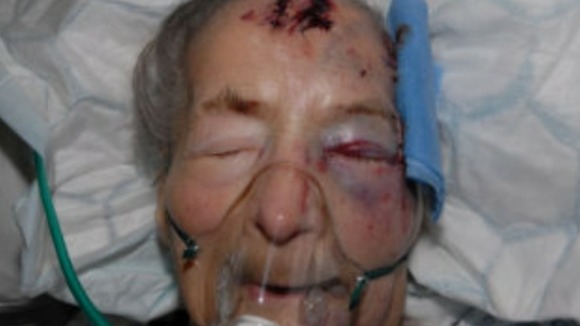 93 year old Emma Winnall who was found badly beaten in her bed in Moseley earlier this month has passed away in hospital this morning.
She suffered a fractured skull and broken arm in the attack.
West Midlands Police say she'd been in intensive care since May 1 but died in the early hours of this morning as a result of complications arising from her injuries.
A post mortem examination will take place later.
This is desperately sad news…our condolences go out to Emma's family and friends.Clearly, this has now become a murder inquiry. But given the extent of Emma's injuries, combined with her age and vulnerability, this investigation has always been treated with the same level of seriousness as a murder investigation.
– Head of Major Crime, Superintendent Richard Baker

Two people who were arrested in connection with the attack remain on police bail

Police are appealing for anyone with information to come forward
This was a shocking attack on a defenceless, elderly woman as she slept in her own bed. No-one capable of carrying out such a despicable attack deserves protecting – I'm asking people to look into their consciences and if they have any suspicions about who may be responsible to contact police.
– Head of Major Crime, Superintendent Richard Baker

Crimestoppers have issued a reward of £5,000 for anyone who provides information leading to a conviction.