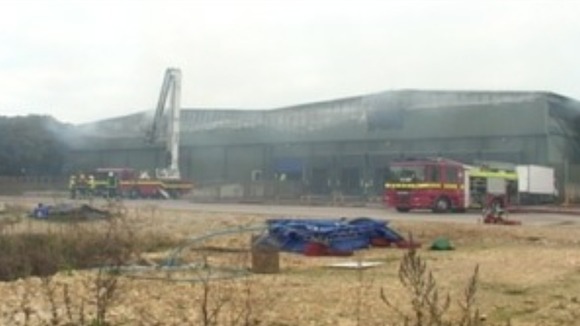 An investigation into the deaths of four firefighters who died at a warehouse blaze in 2007 cost £4.6 million.
Warwickshire Police Authority said the main costs of the inquiry into the Atherstone-on-Stour fire were incurred when attempting to recover evidence from the scene.
Around £3.5 million was been met by a special grant from the Home Office, meaning the majority of the cost did not come out of the local policing budget.
Warwickshire Police Authority chairman Phil Robson said he and his colleagues always had complete confidence in the investigation and the way it was conducted.
"Investigations cost money, complex investigations cost substantially more money - and this was a very complex investigation.

"The main costs were incurred during the early part of the investigation, around securing evidence from a very large scene and an unstable building.

"These reduced year by year after the initial work had been done and less staff were required.

"I am satisfied that the investigation has been progressed as quickly as professionally possible having regard to all the circumstances."
– Phil Robson, Warwickshire Police Authority chairman