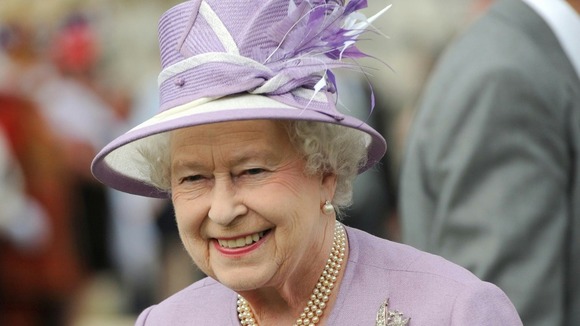 The Queen has opened or visited a major Birmingham landmark every decade since her reign began.
In fact, starting before that when she unveiled the imposing statue of her great great grandmother in Victoria Square, whilst still a princess in 1951.
11 years later - now Queen - she came to Solihull school to mark its four hundredth anniversary, where crowds of excited schoolboys watched her plant a mulberry tree in the school grounds.
For the eighteen year old who took this footage for the school's film club it was a remarkable day.
"Here was The Queen, only on the throne for ten years, and visiting this school and really marking an incredible occasion of the school being four hundred years old. It was fantastic. There was huge excitement that she was coming here".

"There I was up on the top of the headmaster's study filming The Queen's visit and I was very visible as a silhouette against the sky. I think it forms a great memory and something that people can look back at and hopefully enjoy and remember".
– Tony Thompson, former student

In the seventies she opened the NEC and, in 1984, she was the first aboard a world first - Birmingham airport's Maglev train.

In the nineties it was the turn of the new ICC to get a visit, opened officially by The Queen 21 years ago this month.
"We'd opened in the April but really everyone was just so excited about The Queen coming and actually seeing her and being part of her officially opening the ICC".
– Nick Waight, Managing Director, Birmingham ICC

Queen Elizabeth II will be celebrating sixty years on the throne this weekend with a special Bank Holiday to mark her Diamond Jubilee.