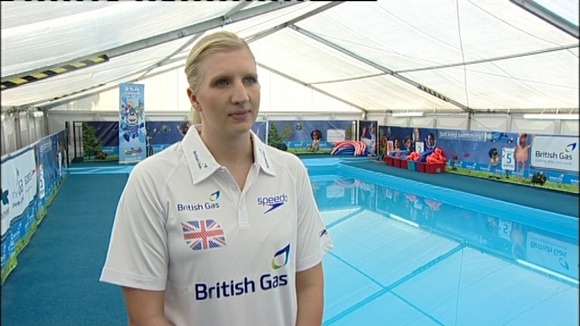 Olympic champion and Nottinghamshire athlete Rebecca Adlington says she will avoid the internet during this year's Olympic Games - after she was taunted over her looks and personality by online trolls.
Rebecca, who is from Mansfield, took gold in the 400m and 800m freestyle at the Beijing 2008 Games. She says she regularly uses the 'block' button on Twitter to stop people sending her cruel messages.
"Most things that I read about myself are not swimming related. They are to do with how I look, which has nothing to do with my performance in the pool. It's just nasty comments about things I can't control.

"It is awful and I get angry. Even if there are 10 nice comments, you get one idiot. I've now given up. I won't be checking Twitter or going on it a lot during the Games. I think I will just tweet when it's over."
– Rebecca Adlington talking to the Daily Mail