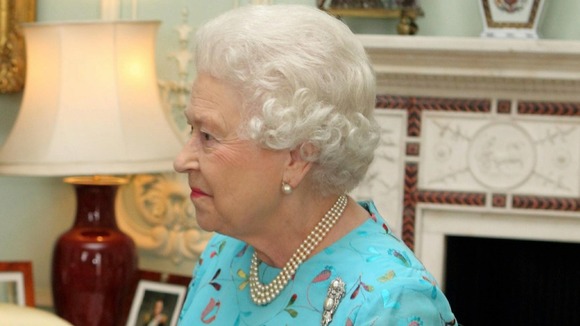 To mark The Queen's Diamond Jubilee, ITV Central has been looking at The Queen's visits to Derby - taking in the cathedral, the home of the Rams and a world-famous maker of bone china.
For Royal Crown Derby, Diamond Jubilee year has been a busy one, but you'd have to go back more than 60 years to The Queen's one and only visit to the factory.
It was 1949 and she was still Princess Elizabeth.
Betty Wherry remembers the day like it was yesterday. She was working as Head Guilder at the time.
"A lot of excitement and then suddenly it was hush - she was coming. We had been granted the Royal Warrant so in a way I suppose we expect them to come occasionally. I don't know if I'm right in saying that, but she was very lovely."
– Betty Wherry, former Royal Crown Derby worker

In 1957, crowds packed the Market Place for a glimpse of the Queen.

She inspected the local troops while the local constabulary brought the more eager royal-watchers down to earth.

Fast forward 40 years and the Queen unveiled the new home of Derby County.

Thousands of city schoolchildren filled the stands.

In 2002, she was back at Pride Park, as Derby celebrated the Golden Jubilee.

And in 2010, Derby Cathedral was the venue for the annual Maundy Thursday service.

Her Majesty handed out the traditional money purses to pensioners including Bill Attenborough and Jessica Clewes.
"Just that moment I felt perhaps one life touched another just briefly and it was so lovely and she seemed very happy. I thought, "I think she likes doing this"."
– Jessica Clewes, Maundy money recipient

Canon Elaine Jones chatted with The Queen that day.

She described how her work meant her husband had to take on most of the household chores.
"She said, "Oh, it's rather like us - role reversal." She's the busy lady and the Duke is there, but I thought to myself, "I bet he doesn't do the ironing"."
– Canon Elaine Jones, Dean of Derby Cathedral

Over 60 years, there've been some memorable royal Derby days.

What's never changed has been the warmth of the welcome.