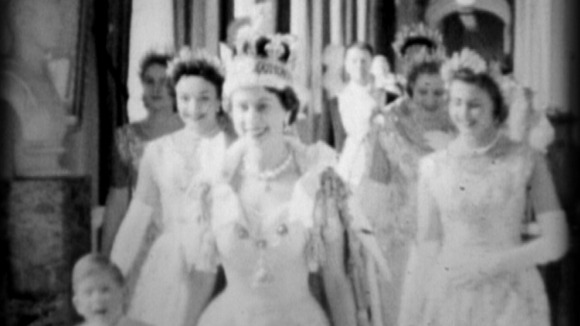 The last in our series on the Midlands remembering The Queen, and we head back to 1957, when a young Queen and Duke of Edinburgh paid a visit to Leominster in Herefordshire.
They were met by the town's mayor and his wife, who was 28 at the time.
Throughout the day they rehearsed, when a couple of local people took the place of The Queen and Prince Philip.
Nancy Roland-Jones bought a hat for the occasion, she remembers seeing The Queen wearing the same one the following day in Paris.
"It was very good because it was a lovely day which was lucky.

We greeted her down at the station which was all decked out looking very smart. Prince Philip laughed and said, 'Does it always look like this?' I said, 'Not really.' He just laughed."
– NANCY & DENIS ROLAND-JONES, met the Queen in 1957

Prince Philip and The Queen drove up through the town and round to the Grange court where they signed the visitors book and unveiled the plaque.

Crowds cheered up the street and all round the Grange as well.
"It meant a lot to Leominster. Everyone was very excited about it all. We were quite pleased with the day. It all went off very well, we didn't make any big slip ups."
– NANCY & DENIS ROLAND-JONES, met the Queen in 1957