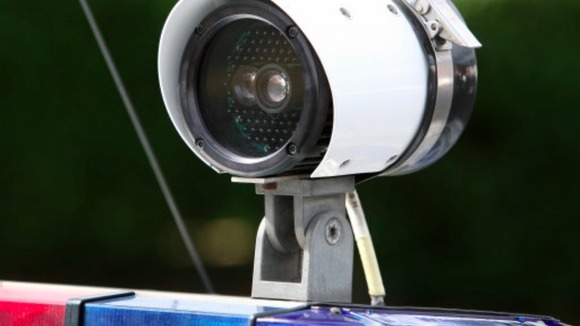 Police officers in Leicestershire are stopping hundreds of vehicles today using Automatic Number Plate Recognition (ANPR).
They'll be stationed on all main routes as they try to identify and catch criminals.
All the main arterial routes into Hinckley are to be covered by the cameras in a 'ring of steel'.
The ANPR cameras work by scanning vehicle registrations and checking them against various databases including the Police National Computer.
Any suspicious vehicles will be stopped and taken to specially cordoned off areas where officers will investigate further.
We're targeting criminals through the use of their vehicles - Op Utah is not aimed at targeting motorists per se. Cars that passed the cameras will be checked for outstanding fines; being the suspect for a crime; and non-payment of tax or insurance. If they flag up on our system, we'll be pulling them over.
– Sgt Gary Haines coordinating the operation