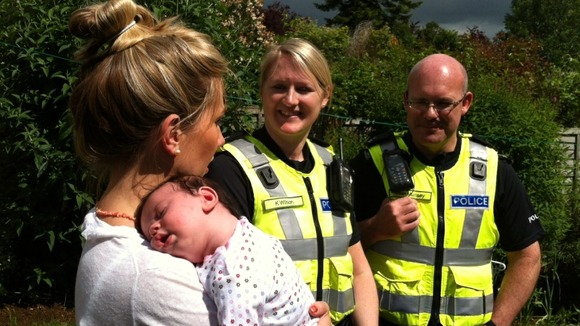 A couple from Leicestershire have met up with police officers who rushed them to hospital just minutes before they had a baby.
Sophia Clay had planned to have her baby at Melton but had to go to the Leicester General Hospital at the last minute.
Her and a husband started to drive from their home in Uppingham at 4am on Thursday 3rd May but got lost on the way.
They then spotted a marked police car and went to ask for directions.
The couple were escorted by PC's Sarah Hansell and Kelly Wilson, but as Mrs Clay's contractions started getting more frequent the decision was made to transfer her into a waiting police car and rush her to hospital with the sirens blaring.
"After travelling at high speed across the city and safely reaching the Maternity Hospital, I ran into the reception area and located a wheelchair, ran back to the car and transferred Mrs Clay into it and handed her over to the care of the Maternity Unit staff."
– PC Chico Vadhia, Leicestershire Police

Minutes later Mrs Clay gave birth to a healthy baby girl, Arabella, weighing 9lbs and 12ozs.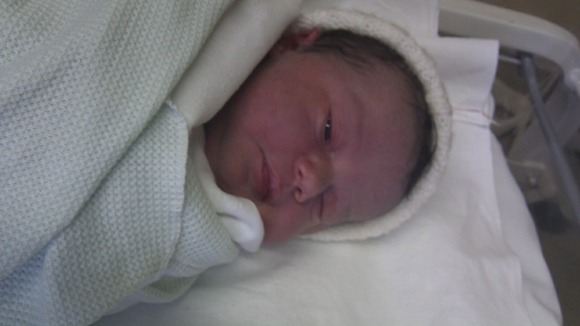 "Had the officers not managed to get us to hospital straight away then I would have given birth in the lay-by! I had to send my thanks on Facebook right away. In the early hours of Thursday May 3, my husband was driving me in the full swing of labour to Leicester General Hospital when we became completely lost."
– Sophia Clay

Mrs Clay has today personally thanked the four police officers who helped her on the night, describing them as a credit to the Leicestershire force.