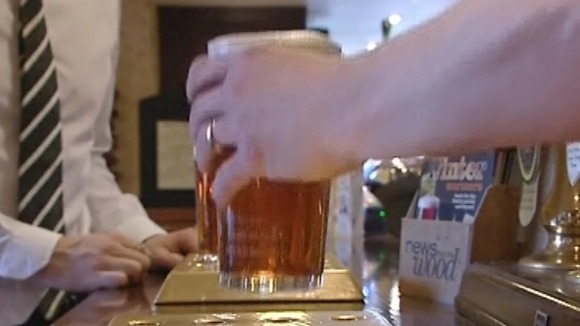 Staffordshire Police have produced two hard-hitting videos to tackle alcohol-fueled violence during Euro 2012.
The films show the consequences of drinking too much with dramatised accounts of the violent effects of alcohol.
Figures show half of all offenders of violent crime are under the influence of alcohol and one in five of all victims of violent crime are under the influence of alcohol.
The force will have high visibility patrols out on match days to offer reassurance to revellers and residents.
Young men aged between 18 and 32 whose Facebook profiles state they live in the force area and are interested in football and drinking are being targeted during the campaign through the film.
Assistant Chief Constable Julian Blazeby, who is leading the operation, says the force's main aim is to ensure the tournament passes off without incident.
"We want people to have a safe and enjoyable Euro 2012. Our aim is to make sure supporters on nights out in our town centres have a safe and enjoyable evening. Violent crime with injury where the offender was under the influence of drink has fallen by 21 percent since 2009/10, so we'd like to see that trend continue. We're hoping to maintain a good-natured atmosphere in our town centres.
– Assistant Chief Constable Julian Blazeby, Staffordshire Police