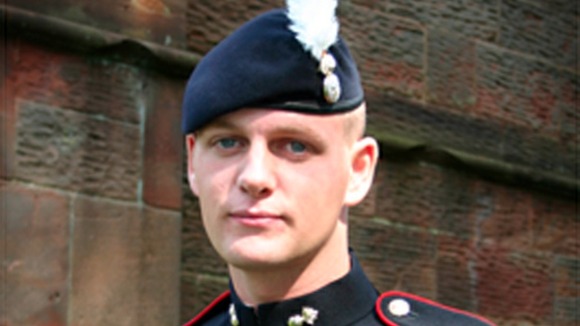 The repatriation of Corporal Michael John Thacker, who was killed in Afghanistan, will take place today.
Corporal Thacker, who lived in Coventry with his wife and two-year-old daughter, was a member of the Fire Support Group manning Observation Post 'Tir' in Helmand province.
Hit by a small arms fire, he received immediate medical attention and was evacuated by helicopter, but could not be saved.
He died on Friday 1st June.
"Michael was the love of my life. He was an amazing husband and father who will always be remembered as a funny, loving and kind man. Everyone who met Mike instantly liked him and through time came to love him."
– Catherine, Corporal Thacker's wife

Lieutenant Colonel Stephen Webb, Commanding Officer, 1st Battalion The Royal Welsh, said that Corporal Thacker had all the attributes of "a superb Royal Welsh Junior Non-Commissioned Officer".

He said he was a larger than life character, and exactly the type of person you would want at your side when times got tough.

The Repatriation of Cpl Michael John Thacker will take place at RAF Brize Norton today.