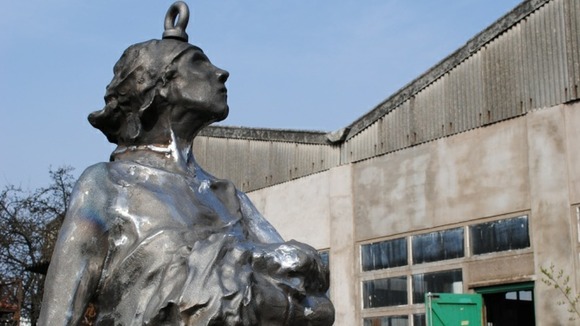 A 10ft steel monument will be unveiled today in Sandwell to commemorate a landmark strike by women chainmakers.
Luke Perry from the Black Country created the four tonne structure of a chainmaker and her child and seven life-sized figures which will be displayed in the Mary Macarthur Gardens in Cradley Heath.
"It is a tremendous honour to create a statue to local women who changed the course of history.

"I hope the memorial will give enjoyment to local people and be a source of pride and inspiration to them.
– Luke Perry, Artist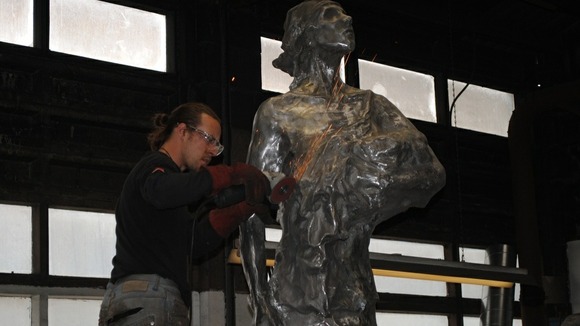 Mary Macarthur led 800 local women chainmakers on strike for a minimum wage in 1910.
"The strike was about achieving a minimum wage and was a landmark in industrial relations in this country.

"The monument is a fitting tribute to the women who stood together for their rights."
– Councillor Darren Cooper, Sandwell Council's leader

Sandwell Council and the Friends of Mary Macarthur Gardens joined forces to commission the £25,000 monument, and a time capsule will be placed inside the structure.

The Women Chainmakers' Festival 2012 will be held on the same day as the unveiling, from 11am to 6pm in Bearmore Park, Cradley Heath.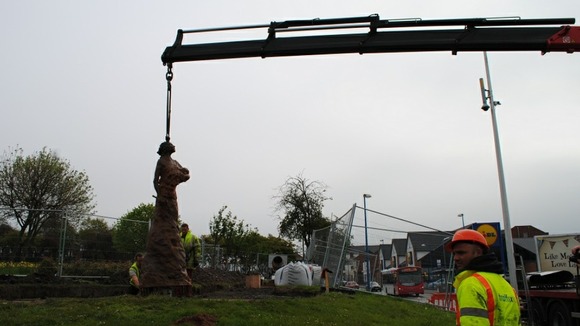 The free festival will include live music, period re-enactments and family events.