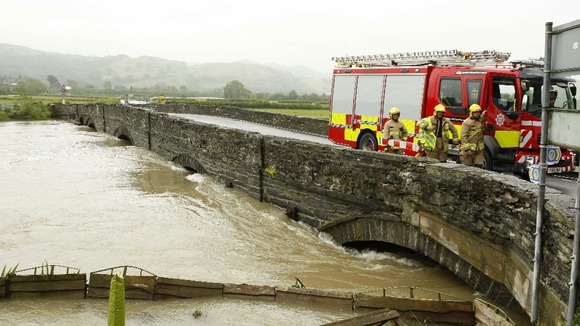 Two Midlands families on holiday in Wales have been evacuated from a caravan site, following severe flooding in the early hours of this morning.
Both families were woken at around 6.00am this morning by emergency rescue teams as they evacuated people from the Glanlerry Caravan Park in Wales.
Rescue efforts are underway across mid Wales as flooding has caused over 150 people to be evacuated so far.
Nick Steventon from Wednesfield, Wolverhampton had been on holiday in a caravan with his family for seven days when they were awoken at around 6.30am this morning by rescue helicopters.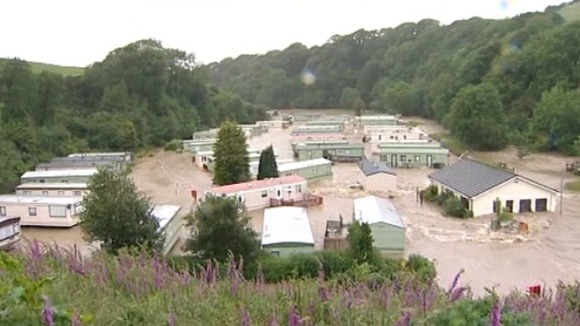 "We were woken up around 6.30 this morning by helicopters flying over head.

"We looked out the window and the campsite was like a river.

"We started gathering our things then the rescue crew came and evacuated the site.

"We escaped just before the river burst its banks."
– Nick Steventon from Wolverhampton

Robert Barber from Llanollen near Oswestry was also evacuated early this morning from the caravan park with his friends and family.

Robert said he woke at around 5.30am this morning and looked into the awning of the caravan and found their pet dog in around one foot of water.

Robert quickly moved the dog into the safety of the caravan, before getting dressed.

Mr Barber then continued to move everything in the caravan to as great-a-height as possible as the water rose to within two inches of entering the caravan.