Record breaking attempt ahead of AEGON Tournament
by ITV Central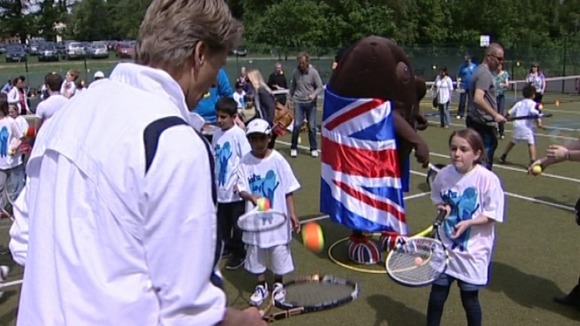 The AEGON Classic Tennis Tournament starts tomorrow which attracts some of the best female tennis players from around the world.
Today though, they opened up the courts at Edgbaston Priory Club in Birmingham, to give kids the chance to take part in a freestyle tennis world record attempt.
There, they got some pro-tennis tips, which the Lawn Tennis Association is hoping will encourage the players of the future.
"Our job is to grow and sustain the sport and for us that's not just about putting on major events with your top international stars it's about the grass roots as well.

"Without us having more people playing we won't produce the future champions, so hopefully someone here will be inspired by what they've seen today and had great fun."
– Lawrence Robertson - Lawn Tennis Association