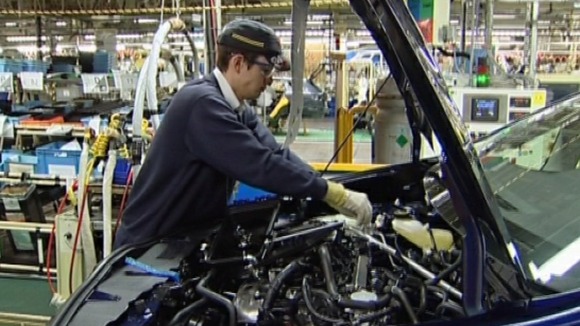 Car makers say they're confident of breaking manufacturing records in the next few years after recent multi-billion pound investments at factories across the country.
The Midlands is particularly well-placed to take advantage with not only big car plants but also dozens of motor parts suppliers based here.
Figures from The Society of Motor Manufacturers and Traders suggest that by 2015 the UK could be producing two million cars, more than the 1972 record of 1.92 million.
That would represent a 50% increase over 2011 production levels.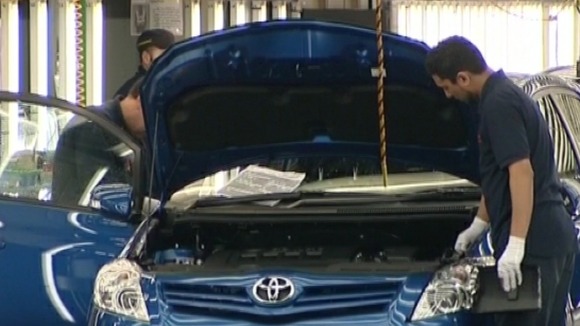 In the Midlands, Toyota are creating 1500 new jobs at its plant at Burnaston near Derby, Jaguar Land Rover are building the new Jaguar F type at Castle Bromwich and investments in Sunderland and Ellesmere Port will boost Midlands component suppliers.
"The UK automotive industry is leading economic recovery with increased manufacturing output, growing export volumes and new jobs being created on the back of major international investment in the sector.

"The UK has attracted unprecedented levels of new investment and has a tremendous opportunity to see vehicle manufacturing rise to record levels in the years ahead."
– Paul Everitt, Society of Motor Manufacturers.