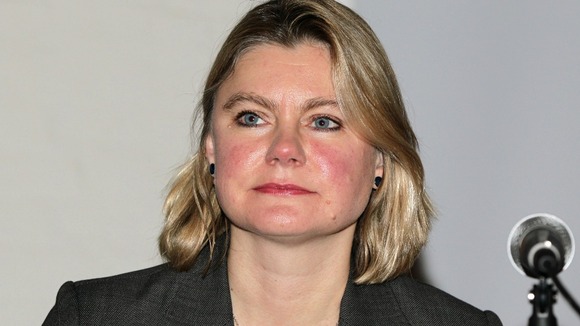 The government has been urged to give the go-ahead to three rail projects costing £60m because they could create more than 4,400 new jobs and boost the West Midlands economy by more than £370m a year.
The region's transport authority, Centro, has urged Transport minister Justine Greening to include the projects when the Government announces which rail schemes will be funded between 2014 and 2019.
The rail industry has already recommended two schemes to be included in the five year plan - £20m of improvements to the Water Orton line and £35m of work to increase capacity between Coventry and Leamington Spa.
They say the Coventry to Leamington scheme alone could create more than 1,600 new jobs and boost the regional economy by £143m a year.
But Centro has told the Government that at least a further 4,400 jobs can be created and an extra £370m of economic stimulated by also including:
· Electrification of the Walsall to Rugeley line at a cost of £30m
· Upgrading services and increasing capacity on the Snow Hill line (£10m)
· Building a new station and electrification of the line to Aldridge (£20m).
"These are relatively modest schemes costing just £60m yet they can bring economic growth worth six times that amount.

"Investing in our local rail network in the run up to the arrival of HS2 will also maximise the impact of high speed rail by spreading the significant economic benefits throughout the region.

"These projects can help deliver the Government's national growth agenda and as such should be included."
– Geoff Inskip, Centro Chief Executive

Centro is also urging the Government to include preparatory development work on two major schemes designed to add much needed capacity to the West Midlands rail network.

· The £100m reopening of the Walsall to Stourbridge Freight Line

· The £150m Camp Hill Chords project which would enable two new suburban rail lines to be run into Moor Street – one from Kings Norton through Kings Heath and Moseley and one from Tamworth through Kingsbury, Castle Vale and Fort Parkway.
"Both schemes are crucial in terms of supporting economic growth and exploiting the capacity that will be released on the local rail network by the arrival of HS2.

"Making a commitment to do the design and development work will enable them to be built very quickly during the following five year period starting in 2019."
– Geoff Inskip, Centro Chief Executive