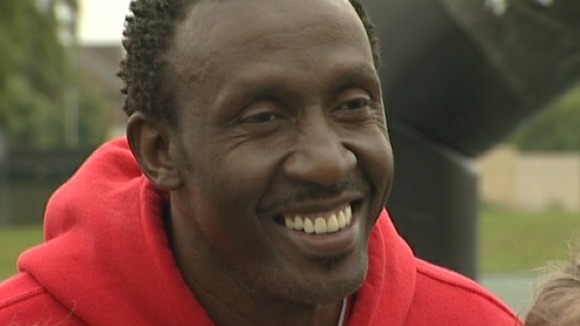 British Olympic legend, Linford Christie, visited Worksop yesterday to help find the next sport star from Nottinghamshire.
The sporting athletes of Street Athletics, which sees under-20s race over a 60-metre stretch, received some tips from the Olympic gold medal winner.
"Our aim is to try and engage kids in sport. We know that children perform better in school if they take part in certain sports because it teaches them discipline."
– Linford Christie, Olympic gold medalist

The event, held in Worksop in Nottinghamshire, was managed locally by Street Athletics, in partnership with Nottinghamshire County Council's sports development team. There was also support from Worksop Harriers who provided opportunities for the children to join their athletics club.
"In the year the Olympics are coming to London we are delighted to be welcoming Linford Christie to Worksop and promote Street Athletics.

"As well as being a great activity there is a huge incentive for everyone who takes part as they will be competing for the national final to take place on August 18. The tag line for the event is 'Prove it on the streets' and it is great to have someone of Linford's sporting stature at the event encouraging local people to get involved."
– Rachel Clerck, Nottinghamshire County Council