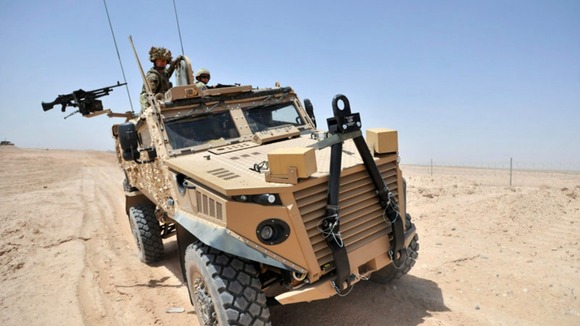 The first of the British Army's new Foxhound vehicles have arrived in Afghanistan.
Pailton, a Coventry based engineering firm, has provided parts it.
The Foxhound is manufactured in partnership with Ricardo's who are based in Leamington Spa.
The Foxhound is lighter and smaller than other protected vehicles such as the Mastiff and Ridgback. Its engine can be removed and replaced in just 30-minutes and can drive away from an ambush on only three wheels.
The Ministry of Defence has also announced a £90m contract for an additional 100 Foxhounds.
This Government has spent £270m on 300 of these hi-tech British built vehicles to help keep our troops properly protected.
– Defence Secretary, Philip Hammond MP
Foxhound gives the Brtish Army the very latest levels of protection on Operations. This has been a well run programme that will play a key role in equipping the Army of 2020.
– Chief of the General Staff, General Sir Pater Wall