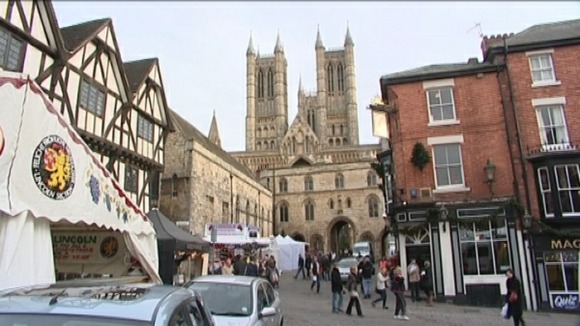 The City of Lincoln Council will decide later whether to increase fees for traders at this year's Christmas Market.
Officials will meet tonight to consider a report that makes the recommendation after figures showed last year's event made a loss of £113,000.
If the proposals are approved, stallholders inside the grounds of Lincoln Castle would have to pay an increase of 11% (around £100).
Some food stalls would also see part of their additional levy doubled and anyone serving alcohol would need to pay a further £250 rather than the current £93.
"The 2011 Christmas Market was considered the most successful to date.

"However, the Council still subsidised the market by £113,000.

"Whilst the market is not there to generate net income, if it can achieve a near break-even position this would assist the overall financial position of the council."
– Kate Ellis, City of Lincoln Council