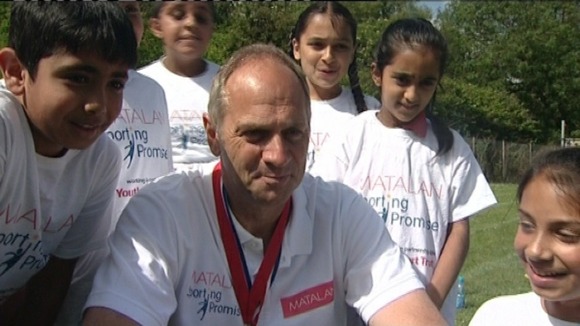 The five-times Olympic rowing gold medallist, Sir Steve Redgrave, has been put through his paces today in Telford by young athletes in the Midlands.
He is very much an ambassador for London 2012 and is using the opportunity to encourage young people to participate in more unusual sports.
The Children at James Watt School at Handsworth in Birmingham ran Sir Steve Redgrave ragged in a very special games lesson of cricket this morning.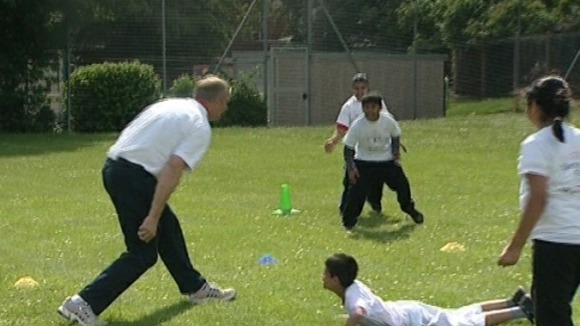 It is not every day you get to play a round with an Olympic Gold medallist, especially in the year Britain hosts the Olympics.
Steve Redgrave is a national sporting hero; he won Gold five times in rowing.
Naturally, he is a leading light for Olympics 2012, so what does he think of the black market where it is reported tickets for some events are selling at up to ten times their actual price?
It's always a shame when you've got tickets that are like gold dust in some ways that somebody is going to abuse the system, but from an athlete's point of view, it's great that all the stadiums are going to be full and that's going to be amazing.
– Sir Steve Redgrave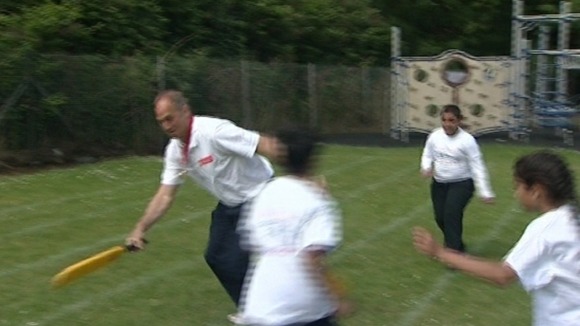 And the torch is coming back to the Midlands soon bringing with it much excitement.
I think the torch is a major part of the games. One of the reasons I got involved in the bid process is that actually being able to sprady sport around and enthuse people from around the country from that point of view.
– Sir Steve Redgrave

Sir Steve is spearheading a campaign to inspire children who may not want to take up traditional mainstream sports.

He is travelling to schools across the country, this afternoon he was in Telford, tomorrow, he is off to the East Midlands, Matlock & Chesterfield.