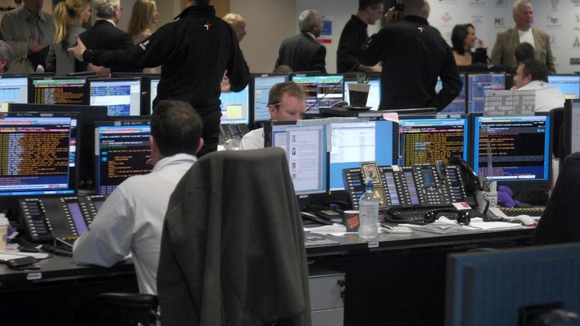 Research has revealed that West Midlands office workers are putting their mental and physical health at risk by working at least an additional two hours each night on their commute home.
Physiotherapists are warning that the results of working long hours at a computer, a term dubbed 'screen slaving', are damaging people's health with regards to posture and heightened levels of stress.
The survey for the Chartered Society of Physiotherapy (CSP) revealed that more than 68% of office workers polled in the region said they continued working on smartphones and other devices after they left the office for two hours or more.
These results coincide with 'Workout at Work Day' which is an initiative by the CSP to inspire employers and employees to increase physical activity in the workplace.
Today, 350 physiotherapists will go into workplaces across the UK to demonstrate easy, low-cost ways for employers to help their staff lead healthier lives.
"While doing a bit of extra work at home may seem like a good short-term fix, if it becomes a regular part of your evening routine then it can lead to problems such as back and neck problems, as well as stress-related illness.

"This is especially the case if you're using handheld devices and not thinking about your posture. Talk with your employer if you are feeling under pressure."
– Dr Helena Johnson, chair of the Chartered Society of Physiotherapy