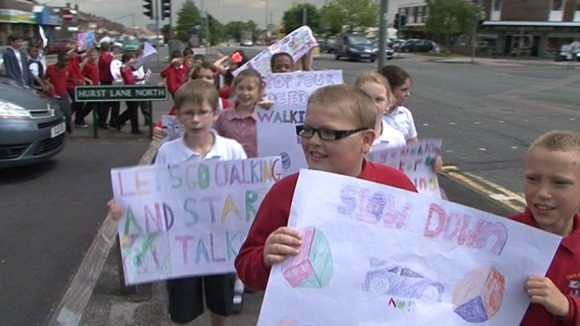 More than 40 primary schools in the West Midlands have taken part in a simultaneously march, campaigning for drivers to slow down to 20mph near schools and homes.
The Giant Walking Bus is a UK-wide initiative coordinated by the road safety charity Brake.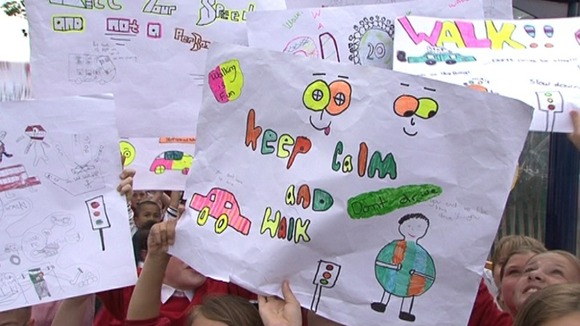 Brake has revealed new government statistics showing that each week on West Midlands roads, 15 children are knocked down and hurt while on foot.
The charity is calling on drivers across the region to make roads safer for children to walk to school by pledging to slow down to 20mph in communities.
"The Giant Walking Bus is all about schools, kids and communities saying yes to safe walking - because children should be able to walk in their own neighbourhoods without being endangered.

Too many children suffer due to fast traffic in their area, whether it's stopping them getting out and about and enjoying being a kid, or worse, suffering a terrible injury or even being killed. But we can do something about this."
– Julie Townsend, deputy chief executive of Brake