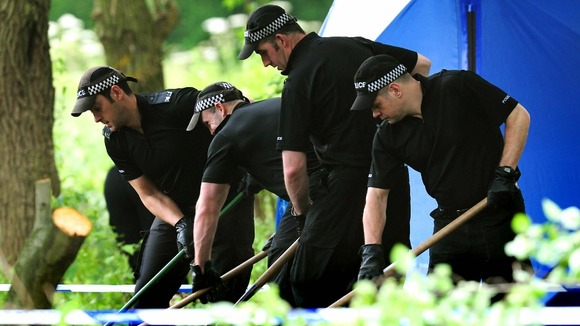 Police have finished the searches of parkland off Purcell Road and also at an address in Miles Meadow.
The searches have taken place over the last few days following new information surrounding the investigationg in to Nicola's disappearance in December 1991.
The searches have not revealed any evidence or items relating to what happened to Nicola.
Two men were arrested yesterday in connection with the inquiry.
The 74-year-old man has been released without charge and the 45-year-old man has been bailed to an address outside Coventry pending further enquiries.
"Despite the searches ending, we would like to reassure Nicola's family first and foremost as well as the local community that the investigation is very much ongoing.

"Thorough searches took place after new information came to light and obviously we acted on this.

"Over the last few days we have kept Nicola's family fully updated and we will continue to support them.

"I would also like to thank local people for their support over the last few days.

"We are absolutely determined to see an end to the mystery of what happened to Nicola and we know Nicola's family and the local community share our determination.

"This was not about raising false hope – we have a responsibility to investigate fresh lines of enquiry and will continue to assess and act on all information provided to us.

"I continue to appeal for anyone who may have information regarding Nicola's disappearance to come forward and contact us."
– Detective Superintendent Richard Baker - West Midlands Police