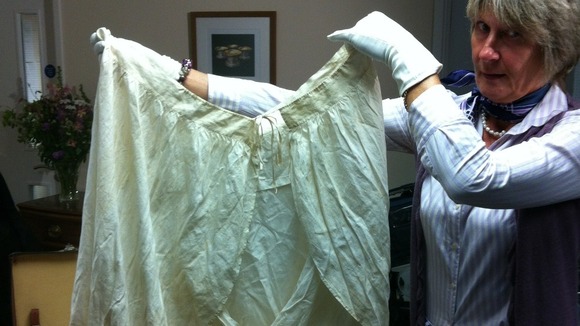 A pair of Queen Victoria's knickers are to be auctioned off after they were found during a house clearance in Derbyshire.
The garments were found in a cardboard box along with a pair of shoes and a black bodice and skirt, similar to the mourning robes favoured by the widowed Queen following the death of her husband, and a black straw hat and mourning veil.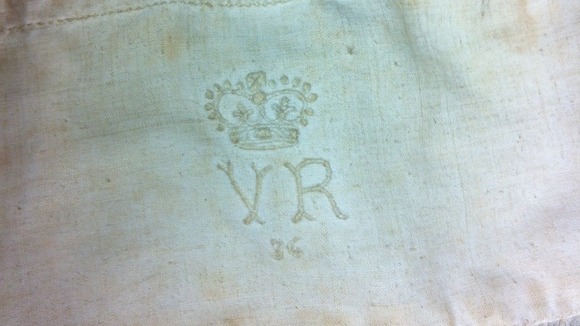 "We are excited by such an important historical find. It is wonderful to be up close to a full costume attire which speaks volumes about our 19th century Queen."
– Textile consultant Notty Hornblower, who examined the find, said:

The items, bearing the country's longest serving monarch's intials, are expected to fetch at least £1,000 when they go under the hammer at Etwall-based Hanson's Auctioneers on June 30th.

The dress had been in the possession of the South Derbyshire homeowner since the 1970s, but the garments themselves date back to the 1880s - a decade before Queen Victoria's own diamond jubilee.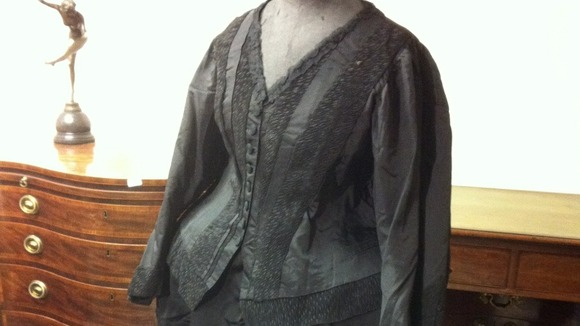 Such dresses were often passed on to the owners of country estates or ladies in waiting who had worked for the royal household.
The hat was made by Robert Heath, of Hyde Park Corner, the royal hat maker.
"It's a real royal catwalk find. I hope it finds its way to a museum or important collection for the general public to marvel at and enjoy."
– Auctioneer Charles Hanson