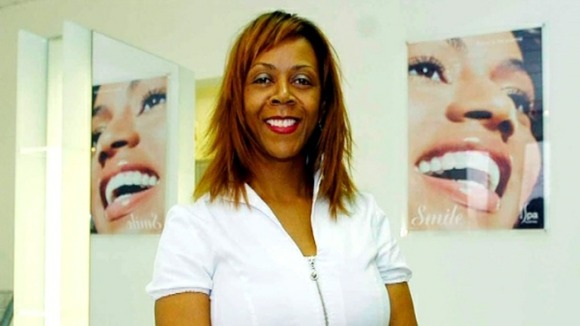 The jury has been sworn in for the trial of a dentist charged with the biggest ever alleged fraud in the history of the health service.
Dr Joyce Trail, 48, has been charged with stealing £1 million from the NHS. She has been suspended from her West Midlands practice after being accused of submitting up to 5,000 bogus patient invoices.
Along with sister Fiona Trail, 46 from Halesowen and her daughter Nyri Sterling, 33 from Oldbury, she has been charged with conspiracy to defraud the NHS with false claims for dental work they had not carried out.
Joyce Trail and Fiona Trail are also charged with conspiracy to pervert the course of justice. After becoming aware of the impending charges against them, in April 2009, they are believed to have visited a key witness and asked him to "lose" paperwork vital to the prosecution's case.
Between 2006 and 2009 she claimed against the NHS, and was paid, a great deal of money for treatment she had not performed. Not just a few claims, not just a few clerical errors, butsomething of the order of 1.4 million pounds of false, dishonest claims, backed up by false dishonest paperwork.
– Miranda Moore QC prosecuting

The dentist, who also runs a medical spa offering Botox and 'smile makeovers', was arrested after the NHS counter fraud team, NHS Protect, and police launched an investigation into payment invoices at her surgery.

The practitioner has run a busy practice in Handsworth, Birmingham, for the past 12 years. She also provided dental treatment at scores of old people's homes.
She was claiming for fitting dentures to people who didn't need them, people who she didn't visit, people who were paying privately and even people who were dead. There are over a hundred claims for fitting dentures to people who were dead at the time the claim was made.
– Miranda Moore QC prosecuting

In 2008 she opened the city's first medical spa next door to her practice, offering everything from Botox to derma fillers, chemical peels, facials, teeth whitening and therapeutic massage.

Dr Trail has previously spoken of her determination to keep her business interests in the run-down area where she grew up.

One group which she helped out, the Community Contact Family Centre, described her in 2006 as 'an amazing individual who has given us a lot of help'.
"She was globetrotting and spending time in places we would all like to go, on a very modest salary. When it's other people's money it's very easy to spend it. This was the NHS's money."
– Miranda Moore QC prosecuting

All three defendants deny all charges against them. The trial at Birmingham Crown Court is set to last six weeks.

Callum Watkinson-full report: